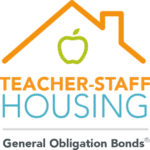 Using General Obligation Bonds to Fund Teacher-Staff Housing Projects
School districts and community college districts across the state are being challenged by the lack of affordable rental housing for teachers and staff. In some, the problem stems from skyrocketing rents; in others, the overall lack of available, affordable rental property is the cause. In either case, this shortage of housing creates an environment in which neither teachers or staff members can live in the communities in which they work. Teacher-Staff Housing GO Bonds® provide a solution through which districts can better attract and retain highly qualified employees.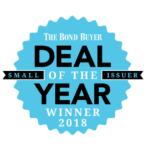 Deal of the Year
In December 2018, DS&C received the prestigious honor of winning the small issuer Bond Buyer Deal of the Year for the Jefferson Union High School District's Teacher-Staff Housing GO Bond. Inadequate housing for the Jefferson Union High School District was a community problem that this district in San Mateo County was facing. We are proud to say that JUHSD will be breaking ground for new apartments in Daly City next summer. We are in the business of helping districts and communities solve problems and we are so honored to be part of this solution for the District and Daly City.